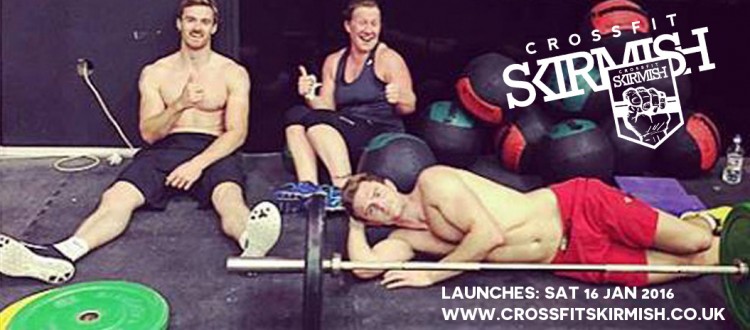 New CrossFit Skirmish Launch – Saturday 16th January 2016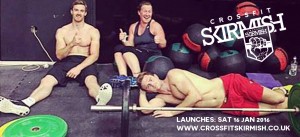 LAUNCH DAY – SATURDAY 16TH JANUARY
CrossFit Skirmish started a year ago and is going large in 2016, graduating to a new, big, state-of-the-art studio with amazing fitness coaching and nutrition support too.
Please join us for our launch to meet the team, meet our Sponsors and enjoy FREE tasters including CrossFit, a Rowing Masterclass from St Andrew Boat Club plus an an Olympic Lifting Class – see detail below.
If you enjoy the day, join before COP on Monday 18th January to get 2015 prices too.
You need to REGISTER for all sessions but it is ALL FREE:
9am – the launch WOD – meet the coach, sponsors, SABC juniors and seniors plus some of the BRFC first team. Then watch a competition WOD between SABC and CrossFit Skirmish/Energy Gym teams. It should be fun – probably 30 mins watching the mayhem. We will also have prizes for best ladies and gents on the day!  CLICK HERE TO BOOK:  Book your spot!
10am – Rowing Masterclass on basic techniques run by Iain Wilson of SABC – he is Scottish Rowing's Rower of the year and a World Champion Masters rower.   Book your spot!
11am – Olympic Lifting Taster with Sasha – Book your spot!
12pm – CROSSFIT Taster Class with Sasha – Book your spot!
CrossFit is an incredible fitness programme that makes you strong and gets you FIT FOR LIVING. Each day the workout changes and may include running, rowing, jumping, handstands, weight lifting plus a range of other fun moves. You receive top notch coaching and develop skills you didn't know you had. On top of that is the support you get from the CrossFit community which is second to none. Go to www.crossfitskirmish.co.uk to find out more.