Callum's Festive Message – Christmas 2017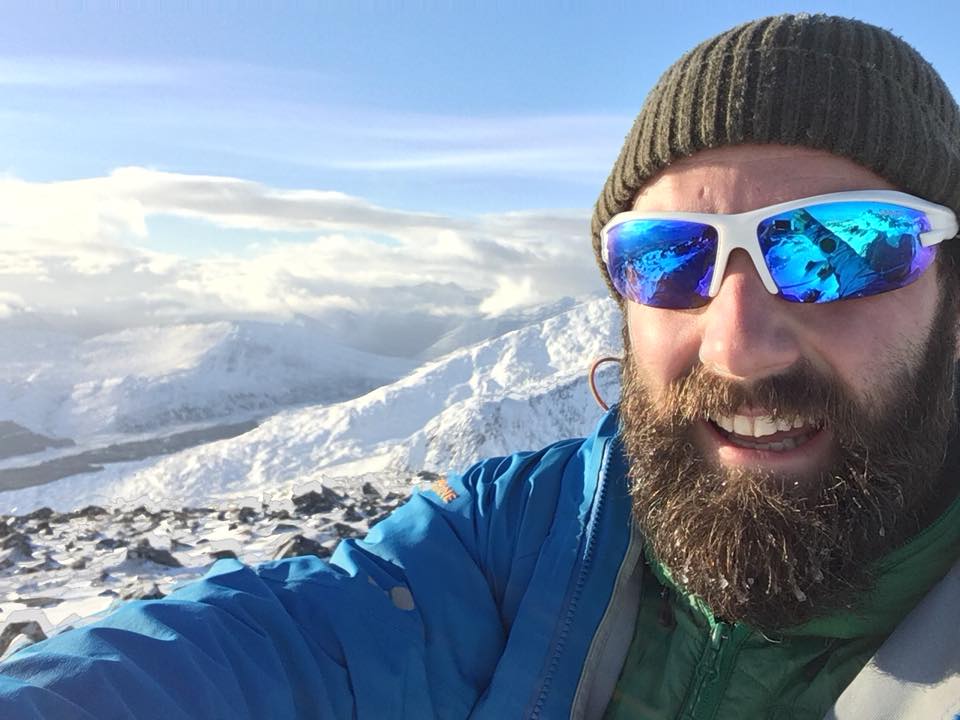 Callum's Christmas Message
Hi everyone,
A very Merry Christmas to you and your close ones!
A big thank you to my team and all of our customers for making 2017 our best year ever here at Energy Gym & Crossfit Skirmish!
Why has this year been so successful? As always I'll give my answers in my 4Cs format.
Customers
You are the blood of our business, and the food that gives Energy Gym & CrossFit Skirmish its nourishment. I've enjoyed meeting 100s of new people this year through our doors. I especially love this time of year as we see the return of so many of our students returning to Edinburgh for Christmas. I imagine after dumping their bags (of washing) at Mum and Dad's they return immediately to Energy Gym & Skirmish as their 2nd home in Edinburgh!
I enjoy 'rush hour' during the week when our Energy Gym Circuits and Spin classes are about to start and Skirmishers are in getting warmed up.  Many of the circuit class attendees have been members here for up to 7 years. I'm delighted you all continue to enjoy these classes and our gym.
The introduction of 6 new Personal Trainers has also brought a large new population of people from other gyms, to our Home of Functional Fitness. Which leads me on nicely to talk about our new look team.
Colleagues
As I mentioned, we have recruited 6 new Personal Trainers to the team this year: Shayne Shaw, Connor McGourt, Paul Kennedy, Leo Vans, Andy Watson and Uti Oussellam. I'm delighted with the contribution of the new guys. They bring a plethora of training styles, techniques, and some excellent and exciting exercises and knowledge.
The Gym Supervisor team has also changed this year, with new recruits Rory McDevitt in May, followed by Sam Clark, Lisa Blum, Callum McDevitt and Darren Clark. The new quintet have revitalised the team with youth, energy and some good customer service skills. They're also in here training almost as much as working! I've been delighted with their performance this year. I am proud to say this is by far the strongest and most effective team line-ups of both the Gym Supervisor and PT teams in my 3 years here.
Thank you to Liz our cleaner for keeping the place clean and organised. She gets us up around 5am to come in before us all and we all appreciate the work she does.
Company and Community
It's been an exciting year of change for us all as a new look Social Enterprise – this means we are a non-profit organisation with all spare cash re-invested into the facility and other community activities.  As part of our community commitment we have been lucky to work with several local schools: Tynecastle, Boroughmuir, Merchiston Castle and George Watsons.
One of this year's highlights is the work I've been doing with Poppy and Greg, leading group fitness classes for Boroughmuir High school this term in our Big Box studio. We've been coaching groups of up to 22 pupils in paired circuit classes. It's been so much fun watching the young ones crushing our workouts with enthusiasm and big smiles.
Siobhan and Gavin have been working hard liaising with other schools, winning funding from Unlimited to take CrossFit training with Sasha and his team out into local schools, working with kids from less fortunate backgrounds which is great news and something which we look forward to in 2018. Thanks to Gavin and Siobhan for being supportive leaders and for encouraging us all on the shop floor to make our gym even more fantastic.
As a social enterprise, we don't make a profit as we put any extra cash back into the gym.  2017 saw some great upgrades including a new high-impact floor ensuring that you can lift in all areas, refurbished weights machines and upholstery.   We also bought some brand new kit too including the Hack Squat Machine which is hugely popular for smashing leg work outs.  We were also able to add some new weighted sand bags, and medicine balls to the functional training kit too.  The Outdoor Rig on the terrace was also well used in the summer months and allowed us to workout in the sun (when it made a guest appearance) and we certainly had fun dismantling it before the Edinburgh Pro Rugby match!  It's also great to work in partnership with our in-house PT team so we were delighted when Connor added some cool equipment to the Wee Box including the challenging peg board. We have more plans for 2018 so keep your eye out for updates on this.
Final thoughts
On a personal note I've had a very enjoyable 3rd year. With over 1000 days under my belt now I'm still enjoying it just as much as when I started!
I'm heading to York on Saturday with my partner Jo. We're spending Christmas with her family in Yorkshire. We met each other here at Energy Gym in autumn 2016. Last weekend we celebrated our 1st anniversary together at the Winter Market, and a lovely meal at Dishoom.
I'm leaving the gym in Poppy's capable hands over the Festive Period, with help from Rory, Sam, and Callum McDevitt.  Sasha and his dedicated team of CrossFit coaches are taking a well deserved break on 24, 25, 26th December and 31st Dec, 1st and 2nd January but will be back in full 'beast mode' to get you ready for the CrossFit Open in 2018.
Until then, have a fantastic time over the next week! Enjoy some good food and drinks, and keep the exercise ticking over too as we are OPEN EVERY DAY, except Christmas Day.   Why not join us for Poppy's Boxing Day Circuit at 10am?
If not, please take a well earned break and return in January fully recharged. I look forward to hearing about all of your goals for 2018.
Festive best wishes
Callum